REEF
---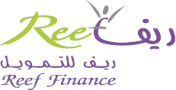 ---
Reef Finance is a private not for profit Palestinian company,  developping and offering high quality microfinance products and services to meet the needs of the Palestinian citizen and focus on providing microfinance products and services to rural areas, poor and marginalized groups and developing them to become an added value in economic development and empowerment, with a greater focus on agricultural and productive sectors as well as income generating, job creating enterprises that contribute to enhancing self-sufficiency.
Goals:
Developing and increasing the company's credit portfolio, enhancing market share and diversifying of the portfolio across all sectors, as well as focusing on agricultural and productive loans and occupying a leading position in the microfinance sector.
Developing and increasing the company's sources of fund, activating fund raising and enhancing relations with strategic partners, increasing external financing to reach the optimal level of debt to equity ratio.
Performing and encouraging women and youth financing through adding incentives and preferred features.
Improving operations efficiency and financial indicators , processing the re-engineering to enhance revenues, control costs and improve overall performance.
Developing company's systems, processes, procedures, and business modules.
Enhancing social performance and economic development role of the company, especially in the rural areas, assuming social responsibility, and enhancing company's image in the society.
Enhancing internal control structure, transparency and governance.
---